Changes

No Stay-Over Housekeeping on three nights or less

​Two Night Minimum Stay "Paid in Full" on-line for "No Contact Check-ins"

​11:am Check-In & Complimentary 3:pm Check-Out Everyday! Sunday Check-Outs are welcome to stay for our Sunday Pool Party FREE of charge

Continental Breakfast Limited to Pre-Packaged Drinks & Pastries

All Rooms have a Single "King Sized" Bed​ (we no longer offer "Buddy Rooms")

Our Sunday BBQ's replaced by Pizza, Hot Dogs or Chinese Take-Out Parties

Annex Maze has not yet opened, however we are offering Weekend Day/Night passes starting Friday & Saturday @ 11:am until 5:am and Sundays from 11:am until 7:pm

​FRIDAY​'S
JUL 2 All Worlds reopens

JUL 4 4th of July Celebration

JUL 22 Maze Party

JUL 29 Dirty Pig Party
"ONLY TWO GUESTS
TO A ROOM"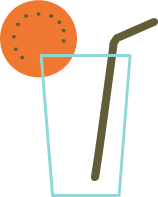 Great News!
we have a few rooms that have opened up.
Stop by before you go out for the night or make us your "All in One" Evening of Entertainment.
For our Guests who choose not to leave our resort until they check-out a real option; we are beginning AW's "Annex Night" an alternative to the bars.
Just BYOB and we'll provide everything else.
Beginning July 10th, 2020
Tel: 760-323-7505
535 S WARM SANDS DRIVE
PALM SPRINGS, CA 92264
Monday - Thursday
8:30 am to 5:00 pm
​
Friday - Saturday
8:30 am to 5:00 am
​
Sunday
8:30 am to 9:00 pm